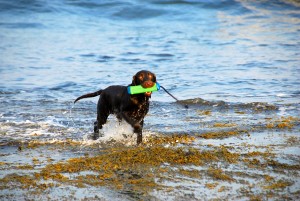 Stanley
In Maine, Stanley developed quite a fondness for his Chuck-It bumper (pictured at left). Bumpers are specifically designed for to train retrievers to retrieve items, such as ducks, from the water. The bumper floats high in the water and the bright red and green colors make it easy to find, even in the choppy Maine waters. Easy to throw and the pup loves it even on land.
$12.50
www.chuckit.com
It's that time of year again. If you're not quite sure what to get for the outdoor loving person in your life we can help. Below are eight gift ideas that will help you get started, or finished, with you shopping this year.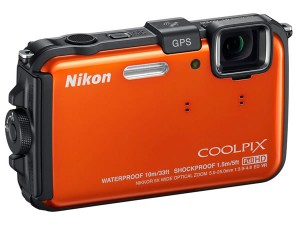 Nikon AW100
Nikon certainly wasn't first to market with a ruggedized camera, in fact they were pretty close to last. That said, the wait was worth it. With built-in GPS (a glaring oversight on many cameras in this class) you can go back and find exactly where a photo was taken. No more guessing. Using software that will map photos such as Apple's iPhoto, Google Earth, or the built in maps at the bar can be a fun way to share memories of your trip. The AW100 features full 1080p video, 16MP photos and one handed operation. The AW100 is designed to take a decent amount of abuse too. Waterproof up to 33ft. shockproof up to 5ft. and freezeproof make the Nikon AW100 one star performer in the outdoor camera arena. Probably not quite worth upgrading if you already have a camera in this class, but if not, this is the one.
$379.95
http://www.nikonusa.com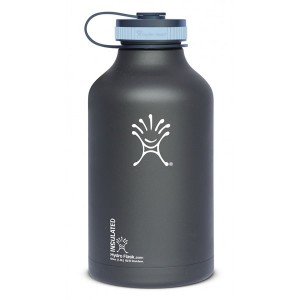 Hydro Flask Growler
Earlier this year Hydro Flask released their growler and frankly, it's glorious. The double wall insulation keeps beer fresh and cold until you're ready to drink it, up to 24 hours. Because it's made of 18/8 stainless steel it will stand up the abuse that riding in your pack all day will dish out. It also won't break when if falls on the rock or gets banged around in the back of your car on the way home. You can also store anything you would like to keep warm in the growler (soup, chili, tea) but we prefer to the use it for it's intended purpose. Hydro Flask makes double-wall insulated flasks in sizes ranging from 12oz. all the way up to the 64oz. growler including a food flask of which we are big fans of the entire line.
$49.99
www.hydroflask.com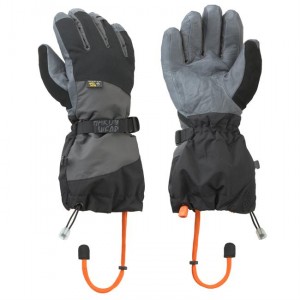 Mountain Hardwear Medusa Gloves
Cold hands? No problem. Even while ice climbing all day in some of the most demanding conditions. Mountain Hardwear bonded their propriety OutDry waterproof membrane directly to the Medusa's outer shell making the gloves some of the most waterproof gloves we have ever tried. The Medusa's also include a removable windproof softshell liner not only makes the glove nice and warm but protect your hands when you need the added dexterity of not wearing the shells. The nose wipe on the thumb is another great feature. While the wipe isn't the softest material on earth it does stay free of snow and ice. If you are looking for a pair of gloves that spends a decent amount of time outside during the winter you could do much, much worse than the Mountain Hardwear Medusa.
$150
http://www.mountainhardwear.com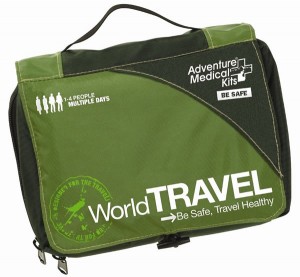 Travel Medical Kits by Adventure Medical Kits
Adventure Medical Kits makes first aid kits for a range of outdoor and travel medical kits wherever your choice of activity of destination. Adventure Medical Kits packs all of their kits in very organized kits that are very convenient to use and carry. Kits designed for use on the water include watertight cases, travel kits are in portfolio type cases that make for easy packing, and an women's specific travel kit is available. If you have a loved one that spends much time outdoors or on the road get them piece of mind that comes with knowing they have medical supplies should they need them.
$10-70 (travel series)
http://www.adventuremedicalkits.com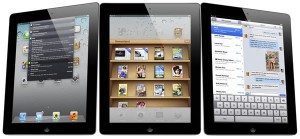 iPad 2
The last thing you need is someone else telling you how great the iPad is. Sorry, but it's true. For those that travel on a regular basis lugging a laptop around can be a real pain. With countless travel apps for checking into flights, reserving hotels, finding things to do in a new city, and countless other tasks once you get hooked on your iPad for travel it's tough to do without it. But it's the fact that it can all but replace lugging around your laptop where the iPad shines. E-mail, web browsing, apps for blogging, text processing, presentations, and almost any other items you need to get done on the road. Presentations can even be given with available adapters. While doing a lot of content creation on the go can be a little awkward on the touchscreen a bluetooth keyboard is available that will ease that pain. Many people are big fans of the other e-readers on the market such as the Kindle and Nook as well. And while we can certainly get behind that we love the versatility the iPad offers. And while there are other tablets on the market that promise similar functionality none have caught on to this point. So this year it's the iPad 2 that gets the nod and even with the 3G making travel more convenient the wi-fi version should be sufficient for most people.
$499-$829
www.apple.com
Donations to Charity
Charities in this country provide many services that are near and dear to many of our hearts. If you have someone in your life who travels or loves the outdoors there charities no doubt protect some of the land they use. With the prolonged economic problems currently facing us many charities have seen a large drop in donations and this can be your chance to help them. If you really don't know what to get that special person maybe a donation in their name could be the best gift. Some examples for donations include the
Access Fund
,
Doctors Without Borders
, or even the
Red Cross
. Many local charities are great candidates for your gifts as well. In addition you get a tax deduction for this gift, it is the end of the year after all and it's kind of like giving and getting at the same time.
On Consuming
With the holidays upon us it is almost too easy to get caught up in the giving spirit. While it is nice to receive things and certainly a joy to give please consider the impact before you buy something you don't need. Monday, Nov 28 also known as Cyber Monday turned out to be a record in sales...ever. Patagonia on the other hand ran a full-page ad in the New York Times with the title 'Don't Buy This Jacket' (ad below) reminding us that everything we buy damages the earth. No preaching, just thought the ad was worth sharing. Enjoy.